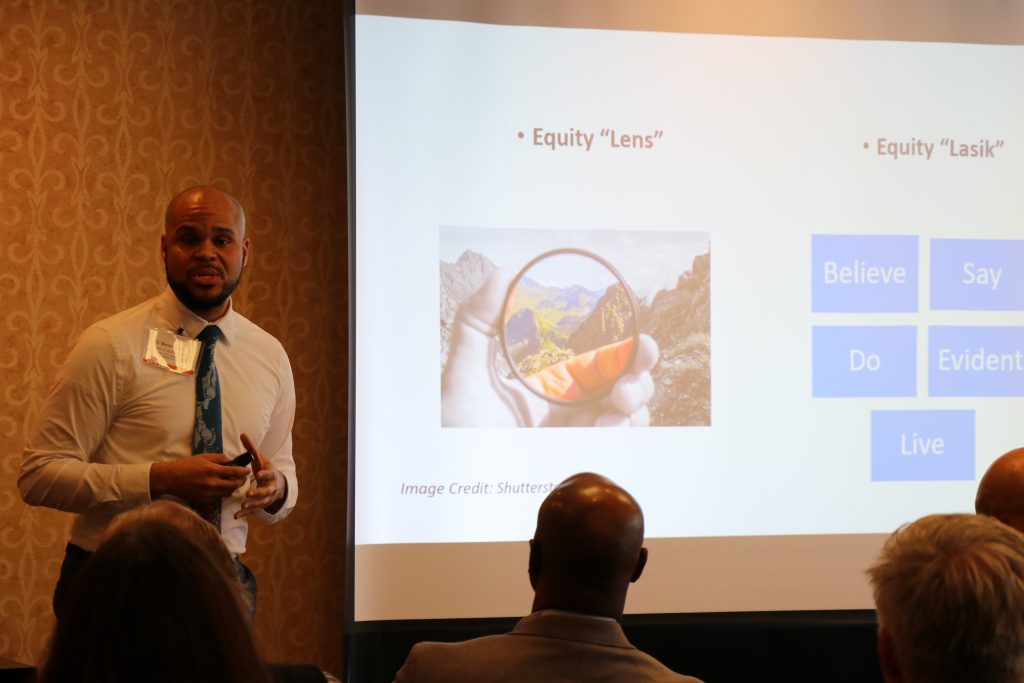 ---
COMING IN JANUARY 2023
In collaboration with Dr. Angela Brooks, Education Coach + Founder of ABR Consulting LLC, we are developing a resource and supporting materials that will bridge the gap between racial equity and social emotional learning and transform these two often separate bodies of work. Stay tuned for the launch of the Racial Equity Adaptive Leadership Social Emotional Learning (R.E.A.L.SEL) Framework.
RECENT / CURRENT EVENTS
Who: King County Best Starts For Kids (BSFK) – Trauma-Informed & Restorative Practice | Liberated Village
What: Community Participatory Research & Evaluation | Steering Committee Training | Executive Leadership Coaching
When: Academic School Year 2021-Present
———-
Who: Vashon Island School District Executive Leadership Team | Racial Equity Advisory Board | Board of Education
What: Racial Equity Adaptive Leadership (R.E.A.L.) Framework Training Series | Leadership Coaching
When: May 2021 – June 2022
Who: Grays Harbor College Executive Leadership Team and Board of Trustees
What: "Racial Equity Adaptive Leadership for Transformation" Training Series
When: April 2021 – September 2021
---
---
To stay informed of upcoming events, resources and supports, subscribe to our mailing list.