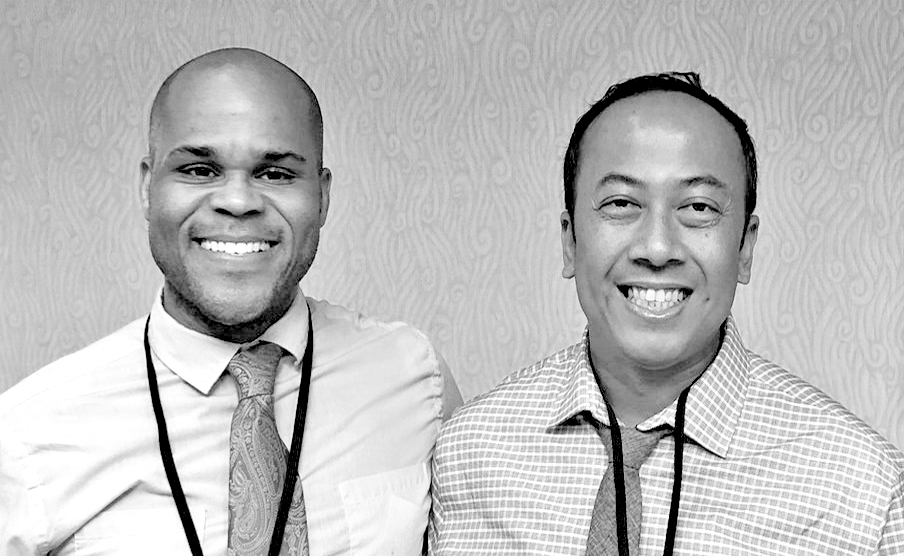 Guided by a moral imperative and internal, magnetic North Star, Dr. Smith and Dr. Pon were brought together (in the same place, at the same time) in the Pacific Northwest in 2015 to surface and address (aka: disrupt and dismantle) institutionalized racism in educational communities and organizational systems for the greater good of all students, especially those furthest from educational justice and equity.
As a result of their initial collaboration and partnership, they designed and co-facilitated the three day 'Coaching and Leading for Racial Equity Institute' that has since become foundational training and professional development offered by the largest educational service district (ESD) in Washington State that serves 35 school districts, 9 charter schools, 2 tribal compact schools, 270 private schools educating over 400,000 PK-12 students.
During this time, Drs. Smith and Pon were clear: They wanted to be the kind of educators they never had or experienced during their own K-12 and college journey. As they continued their collaboration, co-authoring the Racial Equity Adaptive Leadership (R.E.A.L.) Framework, they agreed that talking about and bringing awareness about the work of equity, racial equity, diversity and/or inclusion was not good enough. They needed to create the enabling conditions for all involved to learn, unlearn and relearn what it means to "live equity". Heidi Schillinger, founder of Equity Matters, speaks about intellectualizing the work of equity without doing the systemic work to make actual change as being fake equity or "fakequity." To engage in true transformative work in this space, we must be practitioners who move beyond an intellectual, theoretical exercise of "doing equity work" to align what we believe and say with what we do, what is evident and how we live our lives. To do this, we must recognize that all of us have been "mummified" by Whiteness. For children of color, and all students furthest from educational justice, to realize their fullest potential, we must unravel the linens of White Supremacy Culture (acknowledging, recognizing and understanding from a documented historical context how systems and institutions where designed for White people, by White people, for the advancement of White people) while collectively re-imagining ways of engagement in organizations and education systems that challenge the status quo.
Educate to Liberate Consulting (E2LC) sets out to do just that. We invite you to join us!